Privacy Policy
Davies Group Ltd is an independent claims validation company. This privacy policy explains how we use any personal information we collect about you when you use this website and when you interact with us during the claims handling process.
Topics:
What information do we collect about you?
Lawful basis for processing your data and how we will use the information about you
Marketing
Access to your information and correction
Cookies
Other websites
Changes to our privacy policy
How to contact us
What information do we collect about you?
We collect information about you when you make contact with us or login to our claims web portal. We also collect information when you voluntarily complete customer surveys or provide feedback. We also record telephone conversations, inbound and outbound. This enables us to process your claim quickly and effectively and keep you posted on progress. Additionally, with your consent we may occasionally use video calls / streaming to assist with the validation of your claim more effectively. The information will not be kept any longer than is requested by the Data Controller (your insurance company). Information is stored securely. Any changes to the way it is stored will be subject to a Privacy Impact Assessment. Website usage information is collected using cookies.
Lawful basis for processing your information?
You provided consent to process your data via your insurance company
There is a legitimate reason to process your data on behalf of your insurance company
Davies Group Ltd uses the information provided to process and fulfil your insurance claim.
The personal information provided enables us to treat you more personally.
Where you manifestly make us aware of personal data relating to special category data, notably information around a specific vulnerability you may be encountering, we will record this data in order to tailor our service to your needs, but only with your consent.
Where appropriate, we may also ask your consent to pass this information on to other 3rd parties who may be involved in the handling of your claim. The purpose of this would only be to help us handle your claim more efficiently and personally.
We use your contact details to respond to incoming requests from you, to collect your feedback and to communicate with you effectively.
We use your information collected from the website to personalise your repeat visits to our website.
Marketing
We will not use your information for marketing purposes. We will not share your information with any organisation other than your insurance company and any third-party providers involved in the fulfilment of your claim, unless required to do so by law. We will not collect information that does not relate to your insurance claim.
Access to your information and correction
You have the right to request a copy of the information that we hold about you. If you would like a copy of some or all of your personal information in machine readable format, please email or write to us at the following address.

We may make a small charge for this service.

The Data Protection Officer, Davies Group Ltd, Wing A, 2 The Parklands, Lostock, Bolton, Lancashire, BL6 4SE. Email: dpo@bv-solutions.co.uk

We want to make sure that your personal information is accurate and up to date. You may ask us to correct or remove information you think is inaccurate.
Cookies
Cookies are text files placed on your computer to collect standard internet log information and visitor behaviour information. This information is used to track visitor use of the website and to compile statistical reports on website activity.

For further information visit www.aboutcookies.org or www.allaboutcookies.org. You can set your browser not to accept cookies and the above websites tell you how to remove cookies from your browser. However, in a few cases some of our website features may not function as a result.
Other websites
Our website contains links to other websites. This privacy policy only applies to websites and portals provided by Davies Group Ltd, including but not limited to Davies Group Ltd. If you link to an external website you should read their own privacy policy.
Changes to our privacy policy
We keep our privacy policy under regular review and we will place any updates on this web page. This privacy policy was last updated on 26 August 2020.
How to contact us
Please contact us if you have any questions or complaint about our privacy policy or information we hold about you:


By email
Or write to us at: The Data Protection Officer, Davies Group Ltd, Wing A, 2 The Parklands, Bolton, BL6 4SE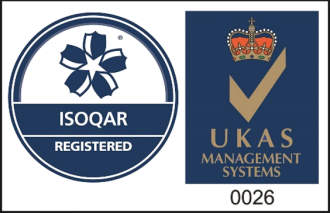 Certificate Number 14797-ISN ? 001
ISO 27001
© 2014 Davies Group Ltd All rights reserved